Attorney Martin G. Murphy, Jr.
Attorney Martin G. Murphy, Jr., graduated Rutgers-Camden School of Law in 2010 after retiring from a twenty-year career in law enforcement. While at Rutgers, he served as Associate Notes Editor of the Rutgers Journal of Law and Religion, and in the Domestic Violence Clinic, providing pro bono legal services to victims of domestic violence. He holds a Bachelor of Arts in Criminal Justice from La Salle University.
Mr. Murphy previously served as a Municipal Prosecutor, as well as representing clients in criminal court as a defense attorney. He is a Board Member of the Berkeley County Bar Association and a Member of the Dorchester and Charleston County Bar Associations.
Mr. Murphy has a special place in his heart for the brave men and women who have served our country. He is currently a Soldier in the U.S. Army Reserve and has previously served in the Army National Guard.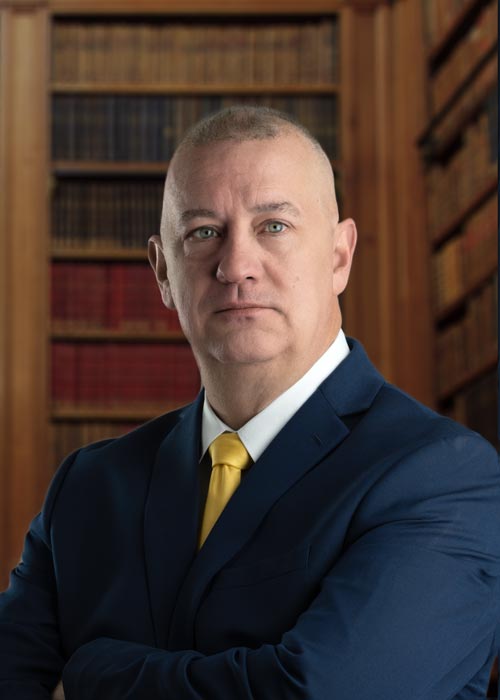 Kristine Gorog
Kristine Gorog is a paralegal at the Law Office of Martin G. Murphy, Jr. She provides litigation support as well as serving as office manager. Kristine is a former Deputy Court Clerk for Mount Holly, New Jersey, and is a graduate of the University of South Carolina Paralegal Certification Program.
When she's not busy keeping the office running smoothly, Kristine likes to spend her time spoiling her grandbaby and her beloved pitbull Two Face.